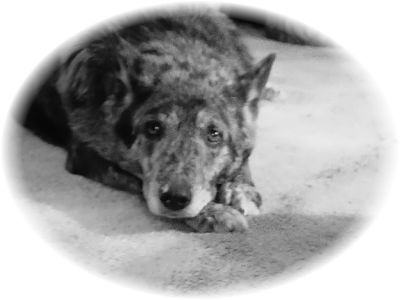 This is Wolfie.
A neighbor down the road from our Terre Haute farm did not want her so in 1992 she adopted us.
She was also Judy's faithful companion until February 2002.

2002 The first year.
Below was our first look at Tully. Wolfie had died Feb 3, 2002 and about a week later Judy was looking at the Aussie rescue site and came across the listing of "Tommy". Notice that he was listed three days after Wolfie died. Judy made the contacts to find out more about him and on February 17 we made the trip to see him. We were not sure we wanted another dog so soon after losing Wolfie.
(We found out later his name was really Tully.)
---------------------
| | | |
| --- | --- | --- |
| Tommy (BM,M,L,IL) Tag #4863 6-Feb-02 | | |
I'm a very good boy who just ran into some really bad luck. I lived with my mom and my canine siblings. Everything was great. We all got along perfectly. Then one day my mom didn't come home. Her brother looked so sad when he took us to the vet's office where my mom used to bring us for shots. The vet's office contacted Aussie Rescue because I needed a new home right away. I wouldn't see my mom again. Now, I live with my foster family and some other Aussies. I get along great with everybody and I love to meet new people and dogs. My fur is blue merle and I have brown eyes. I'm current on my shots and don't have heart worms. I'm crate trained and housetrained. I'm about 60 pounds and am very solid. I love Frisbees, balls, and Kongs. Sometimes, if I'm really having a good time, I get carried away, so I shouldn't live with little kids. I do ok with cats. I'm a snuggler and an Auss-some kisser. I would be a wonderful buddy for someone who is looking for an Aussie who will be a couch potato sometimes and a rough and tumble playmate other times.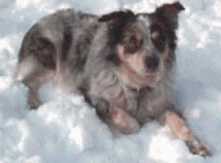 ---------------------
The first day

February 17, 2002
This is Tully with his foster "Mom" waiting for his forever home.
Since I took the picture then that was us.....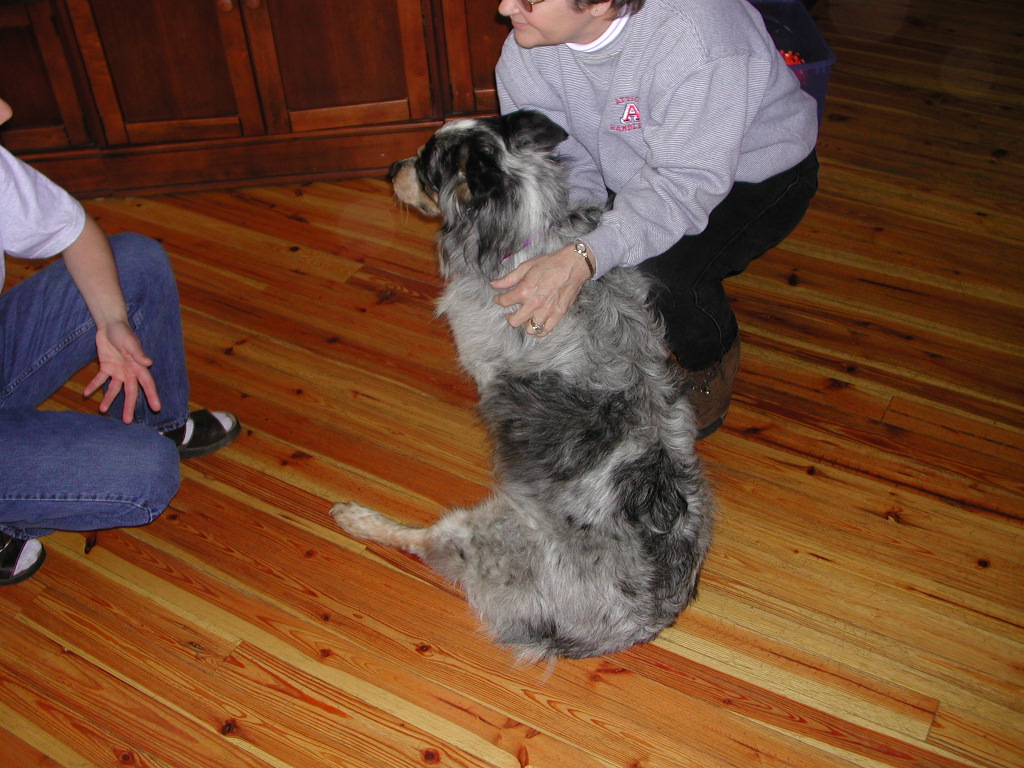 The transition did not take long.
We decided to take him home.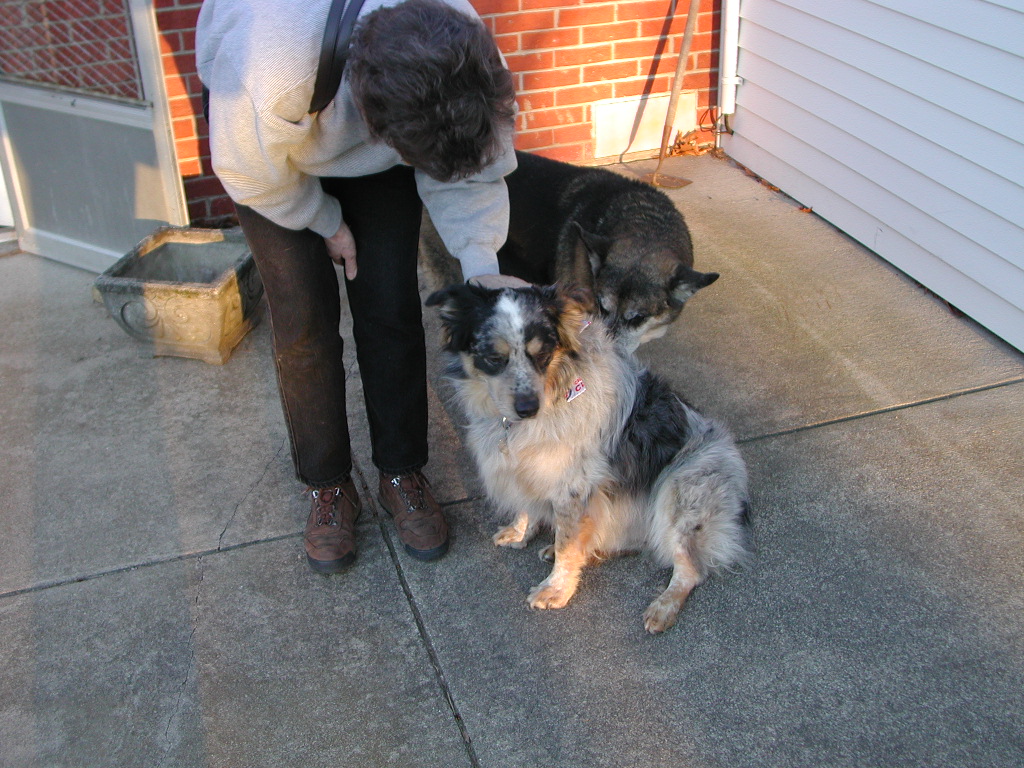 These two show Tully being introduced upon arrival at his new Attica home.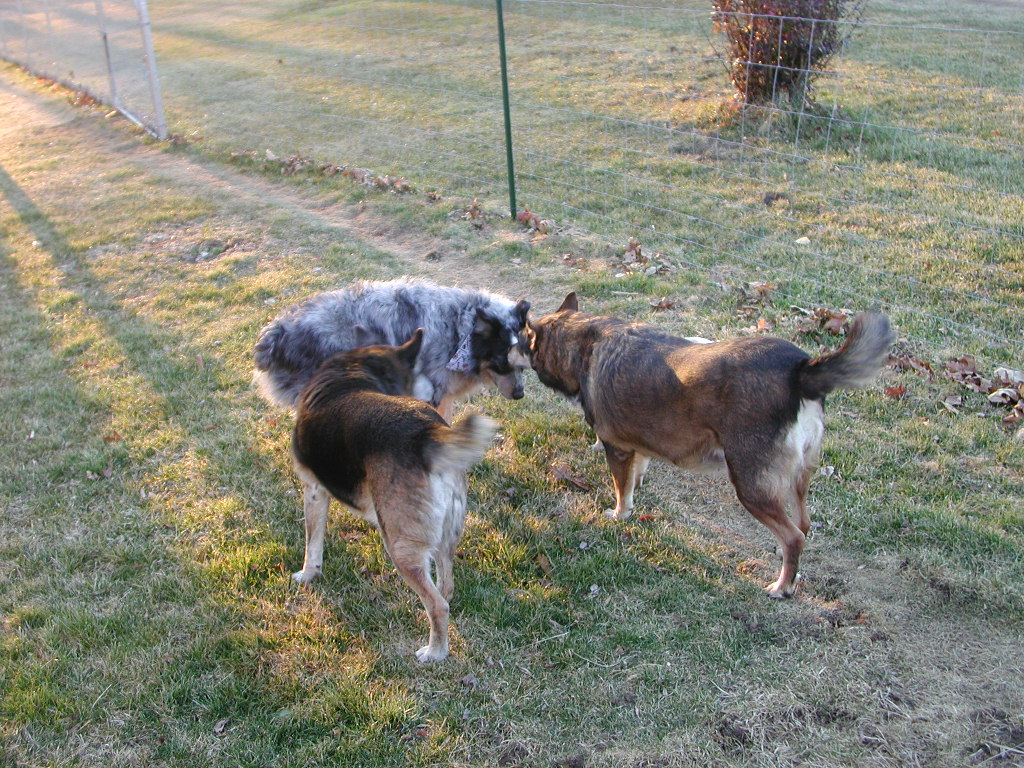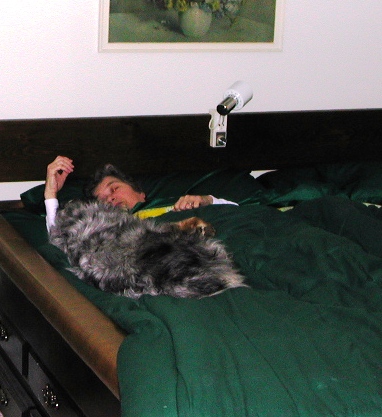 Well this was different. At 4:30 AM the second morning he decided to see Judy.
Never had a dog do this before. Probably needing some security.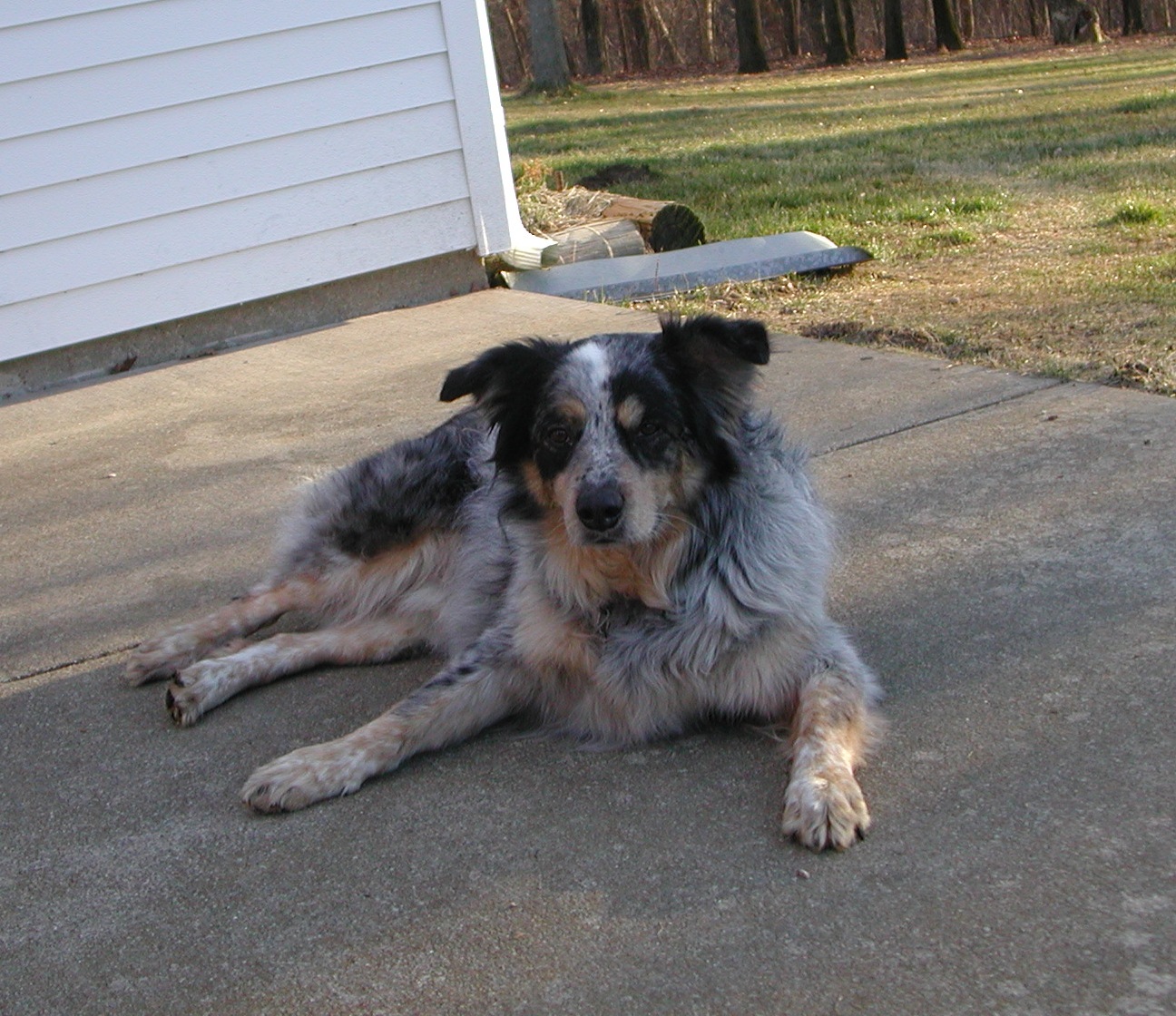 By the end of the week he made himself very much at home even laying in almost the same spot where Wolfie would lay.
We sometimes had the feeling she was coaching him.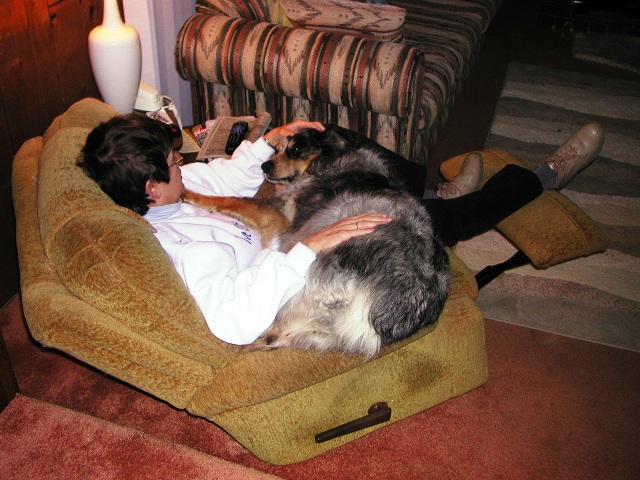 As the year concluded I think he must have thought it was going to be a good life with us.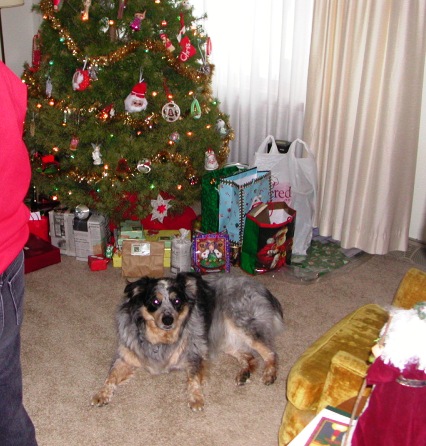 Home