2011-2014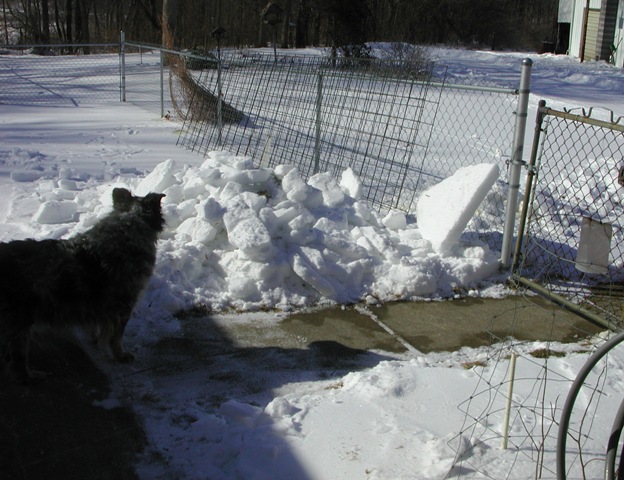 Big February snow 2011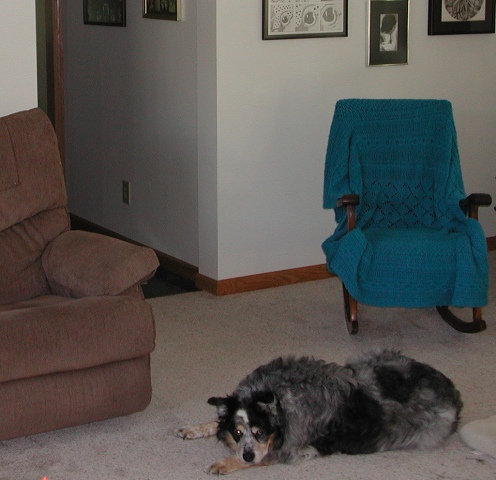 Before the crowd arrives, Thanksgiving 2011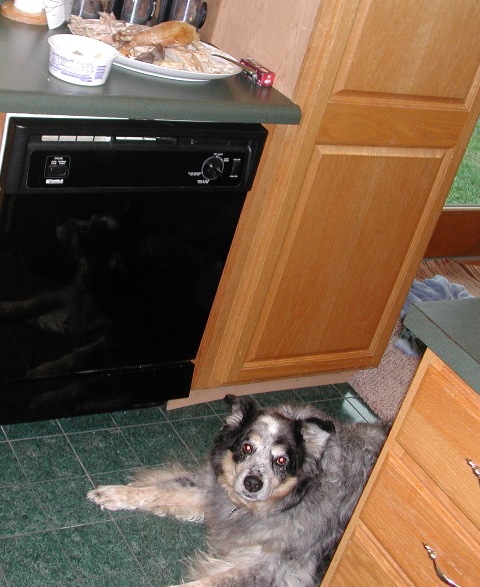 I am not moving. See what's on the counter.
Thanksgiving afternoon 2011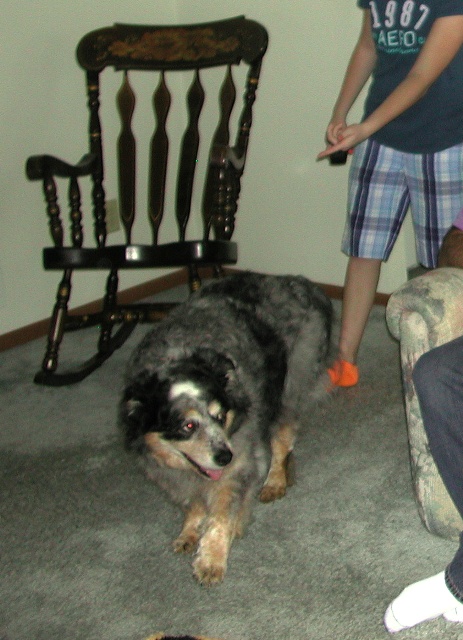 Christmas 2011 at Nancy and Carl's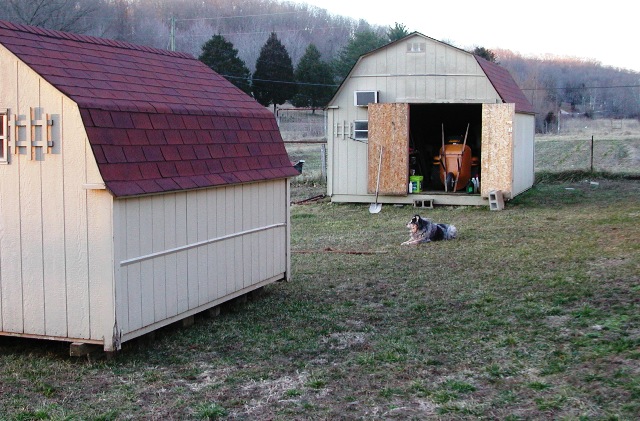 February 2012 watching us build more deer fence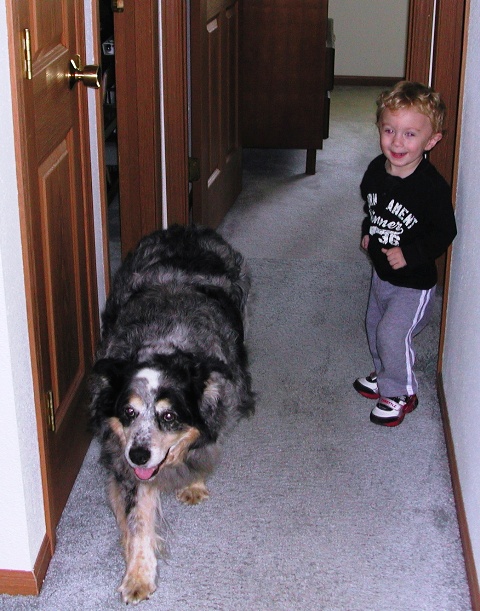 With Ashton at Nancy and Carl's-Easter afternoon 2012
----------------
Below are some photos taken by Cousin Patti of the special day we spent with Judy's Aunt Carolyn on August 10, 2012
She loved Tully and it was always so much fun to stop and see her.
Lost her in January 2013 and we all miss her.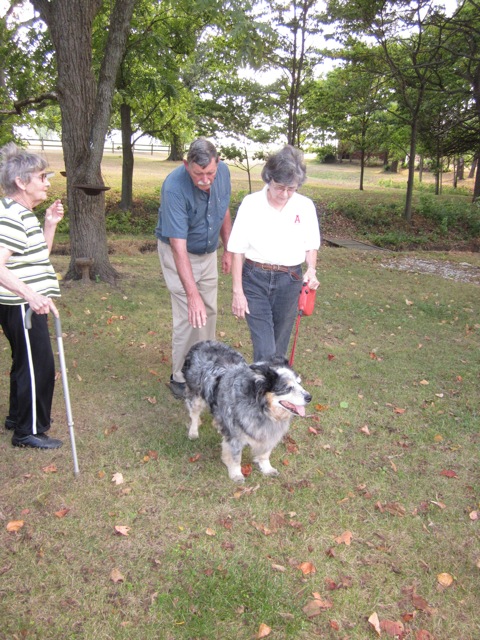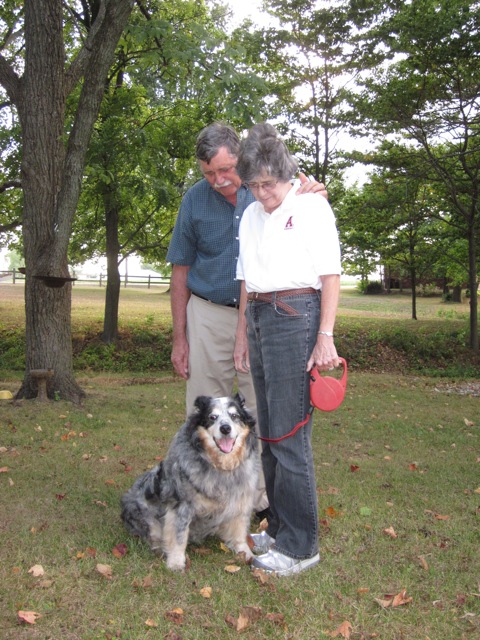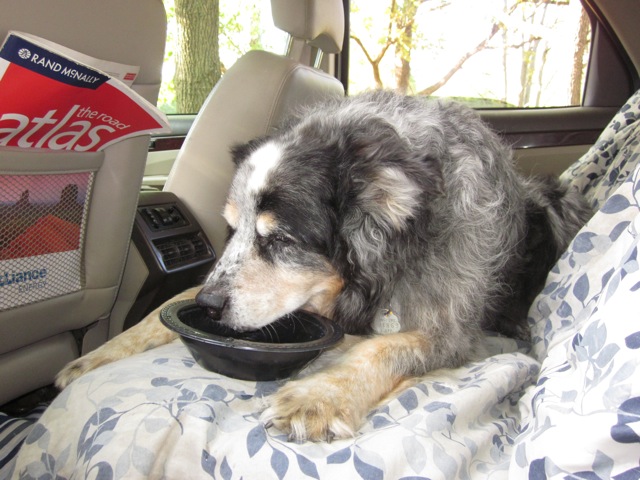 "A bowl of water, a nice blanket in the car and a Rand McNally Atlas.
What more could a traveling dog want?"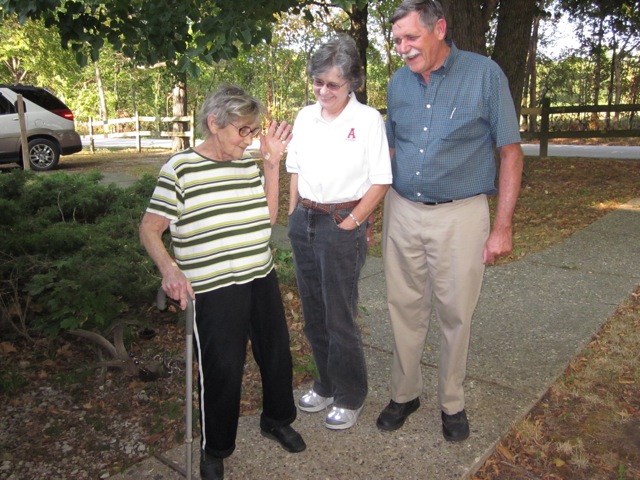 Thank you Patti for sharing this group of pictures.
____________________________________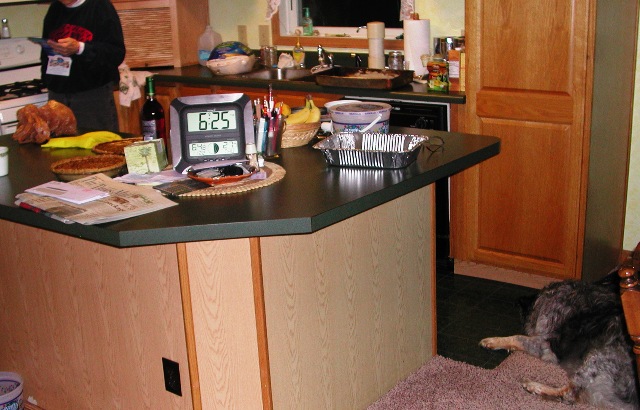 Staying with Judy-Thanksgiving morning 2012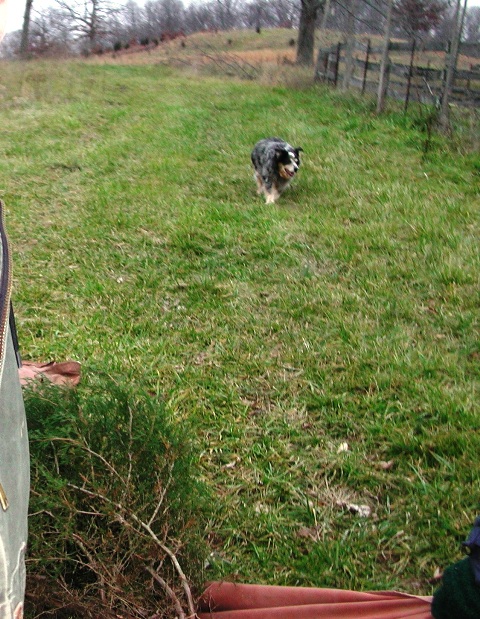 December 19, 2012
Coming down the hill after we cut our Christmas tree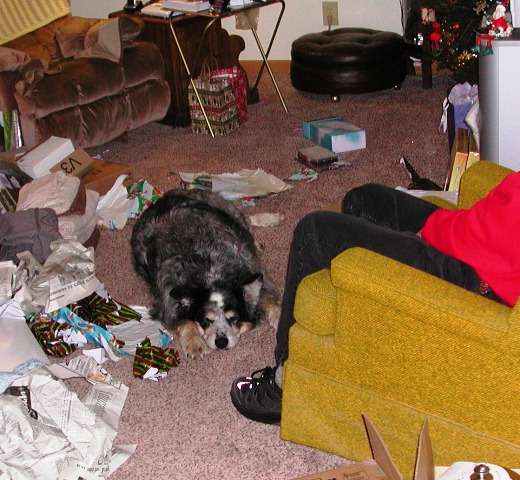 Christmas 2012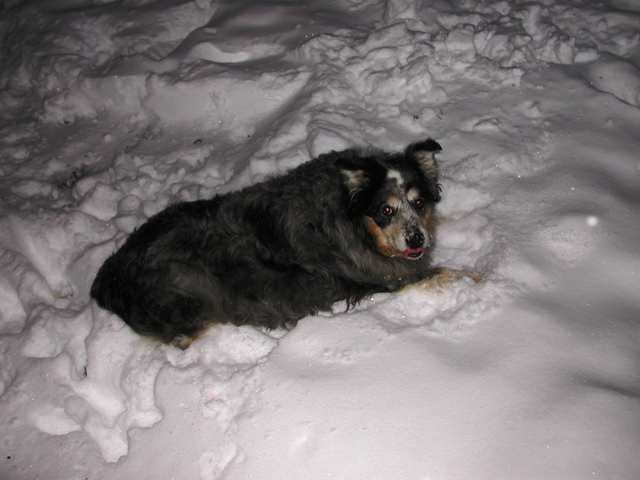 The big snow-December 29, 2012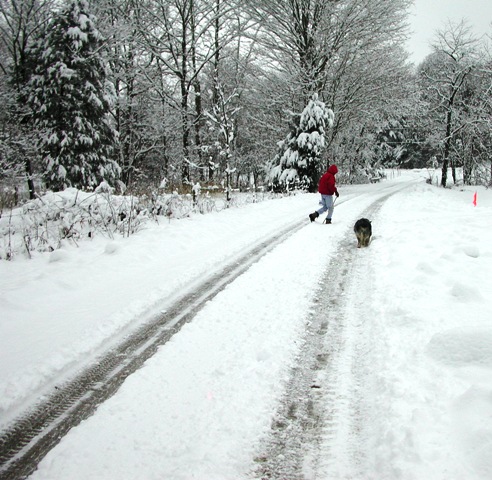 Morning walk December 29, 2012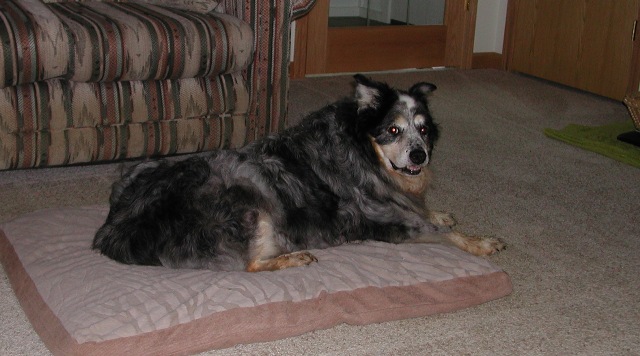 July 2013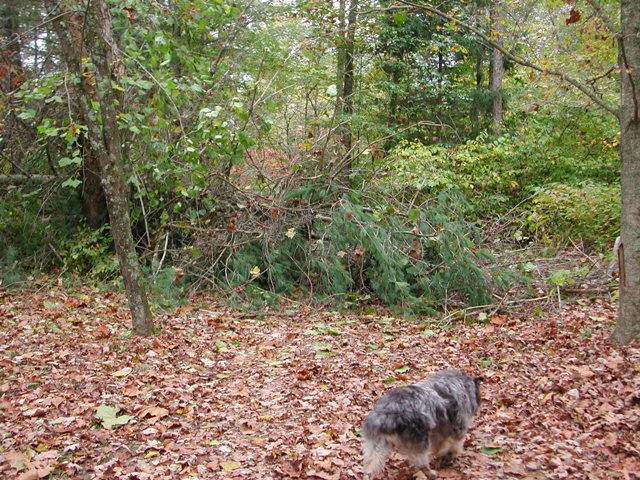 October 2013-evening walk to Jim and Karen's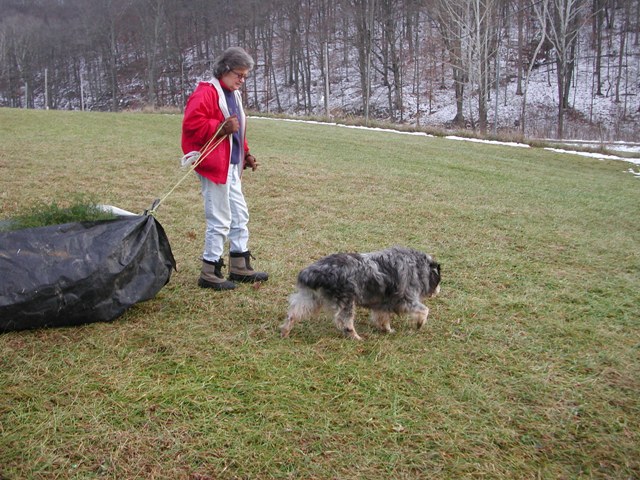 Coming home with Christmas tree on December 19, 2013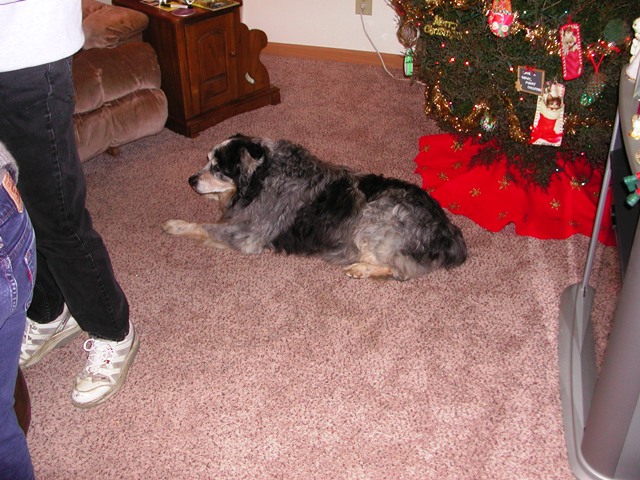 Decorating tree December 23, 2013

Tully declined into February. He loved the snow so on Monday, March 3, 2014 I decided to take him for a walk in the snow.
Even weak as he was he did his little circuit in the back yard and seemed to enjoy the walk.
We came inside where he settled down on his bed and was never able to get up again on his own.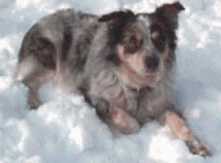 This picture was from the Aussie Rescue site in 2002 and started this memory journey.
I end with it and his last footprints in the snow.

Home