Labor Day Weekend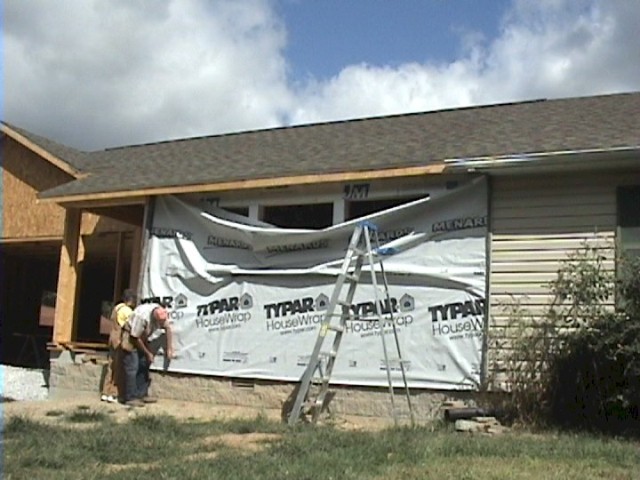 We started by putting house wrap on front so we could install windows.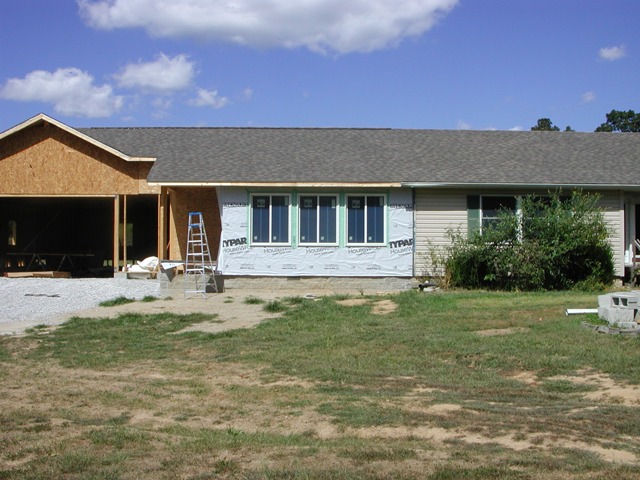 Three windows in South Sun Porch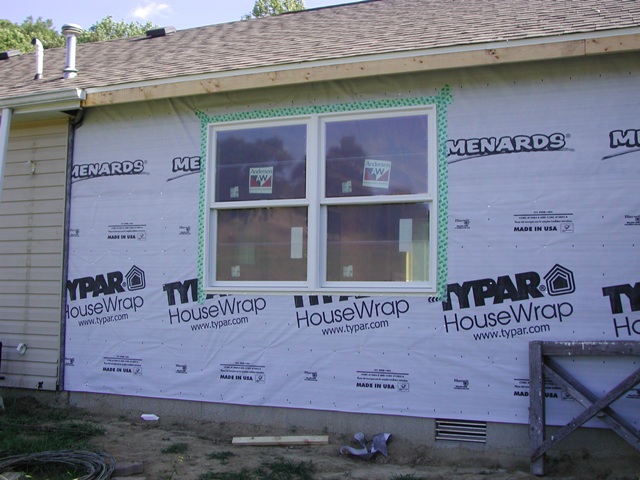 North Family Room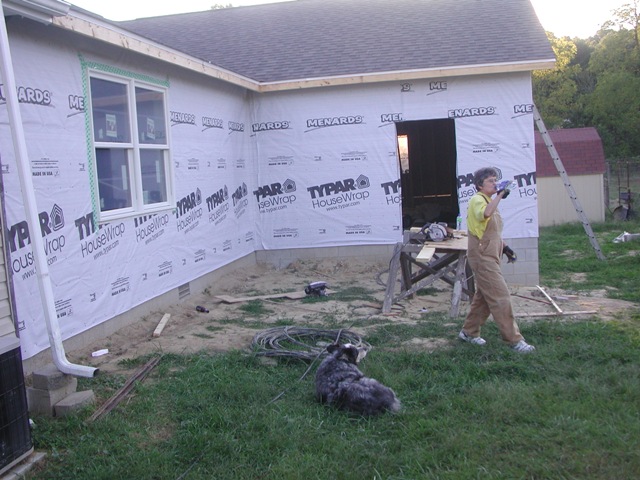 Finished East garage entrance door rough opening. Laborer taking a break.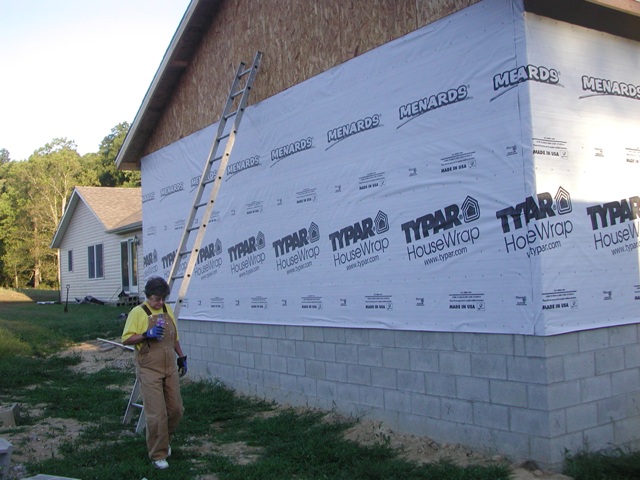 Back of the garage. Gable will be another adventure. I cannot quite reach the top.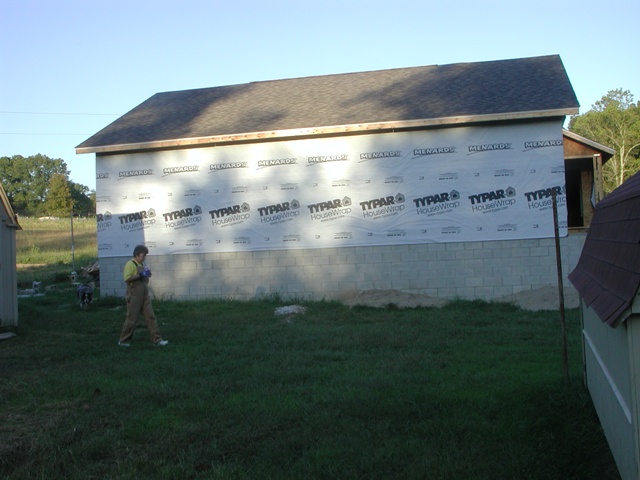 West end of the garage. Judy and Tully keeping a few steps behind as I take picture.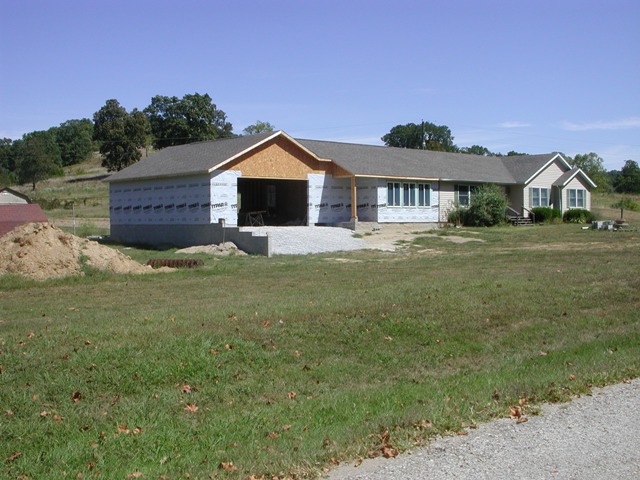 On Monday we finished framing around the overhead door opening and the service door opening, including the house wrap. The porch area was also finished. Notice the hill behind the house to get a concept of the distance in the next picture.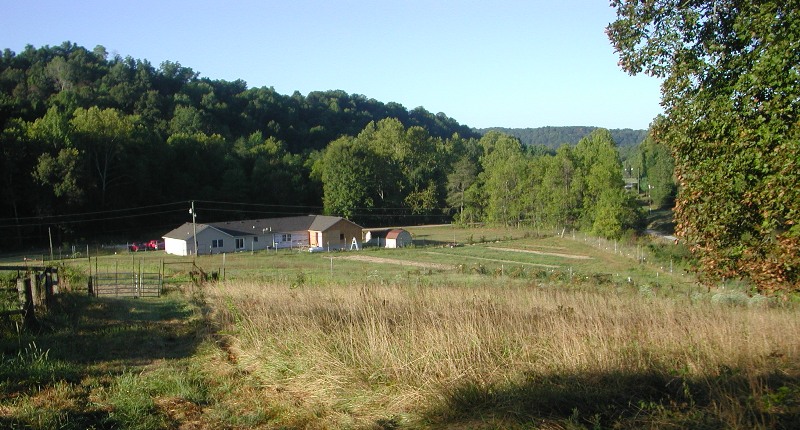 Took this (about halfway down) as we were coming down the hill after a walk.
Gives a view of the valley and rolling hills of Southern Indiana in the distance.


Home