Martin Hollow Project
July 1 to August 7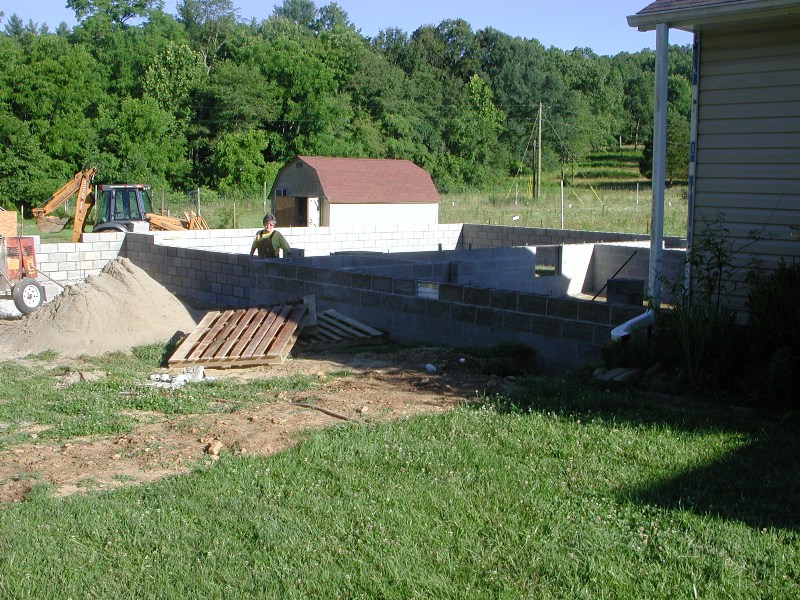 July 2, 2010
Getting ready to put down sill plates and build support beam.
Note the depth of the garage foundation where Judy is standing.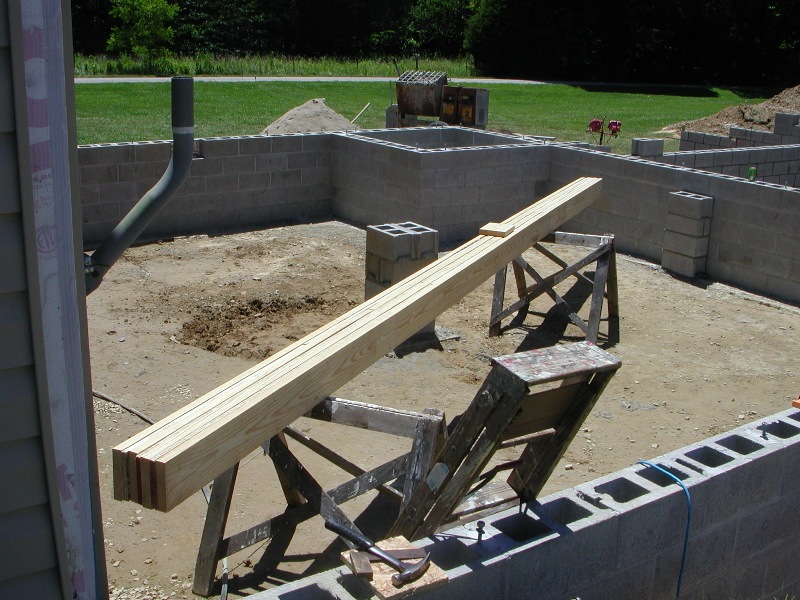 July 2, 2010
2:15 P.M.
Support beam ready.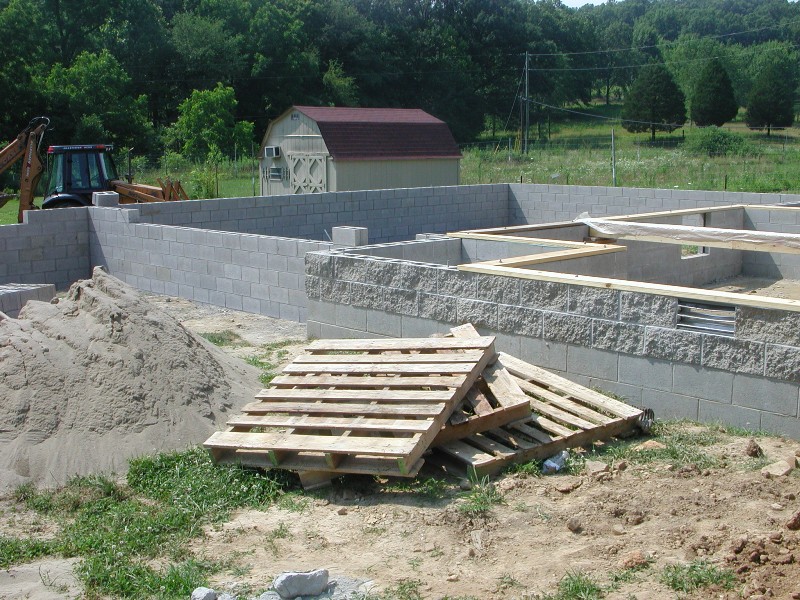 July 5, 2010
Support beam and sill plates ready for floor joists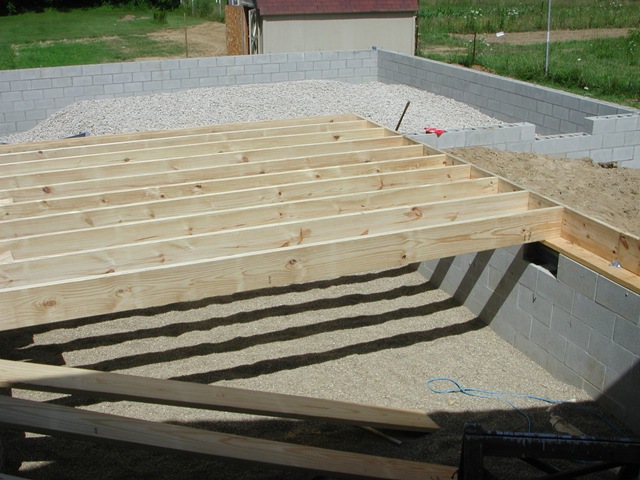 July 8, 2010
Getting started on joists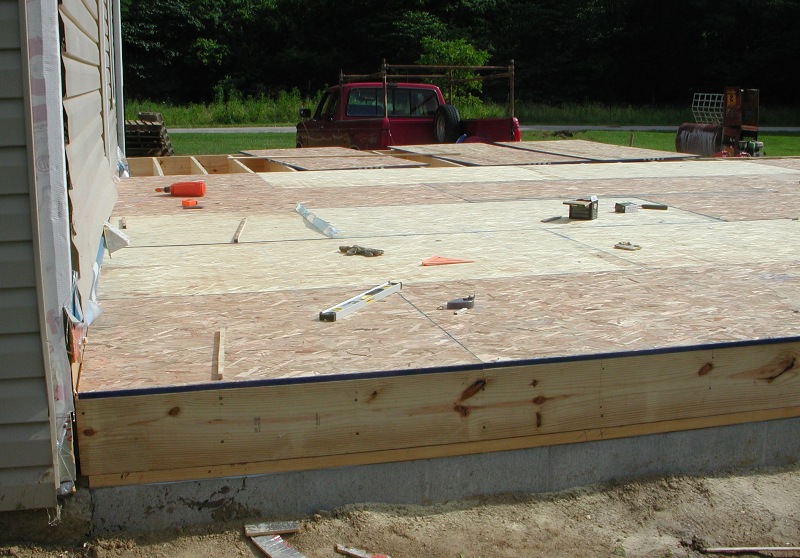 July 9, 2010
5:30 P.M.
Good progress on floor and worked until done that day.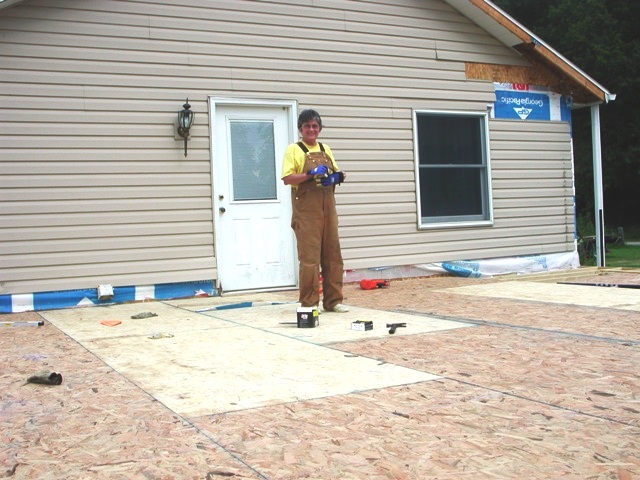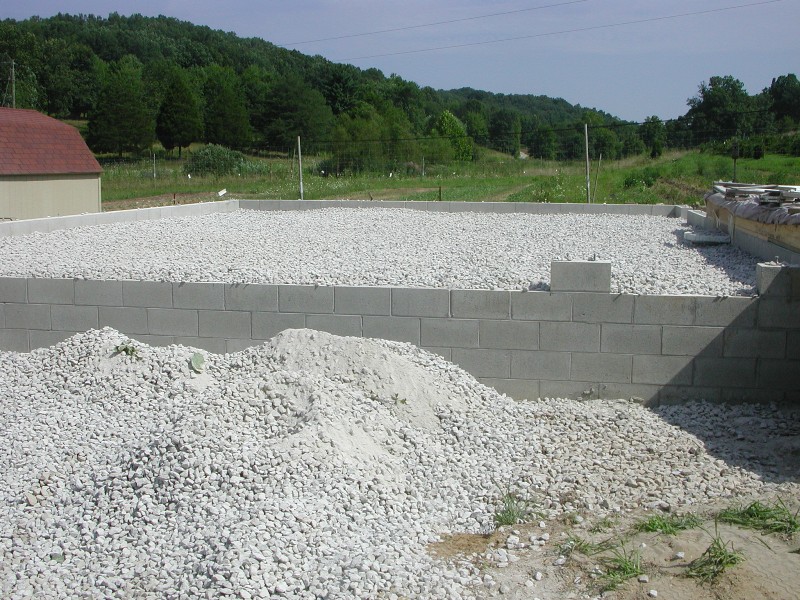 July 26, 2010
Garage foundation filled with rock and ready to start building walls.
Lot of rock.
We picked up materials on the evening of July 29 and started
building walls the next day.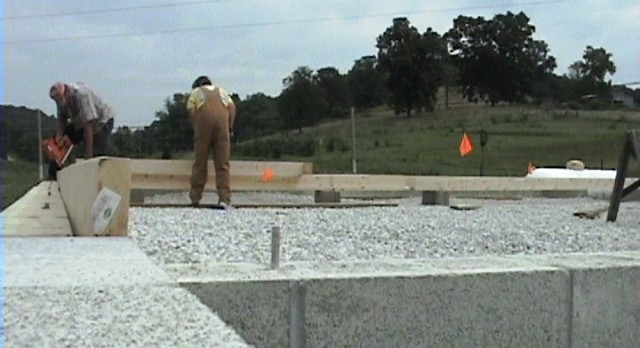 This picture was taken from a video clip of our wall building.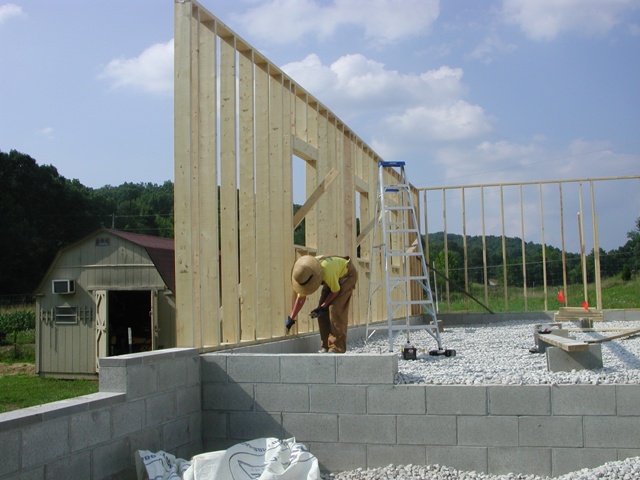 Jon and Christina helped stand up the walls on Sunday evening (August 1) in these pictures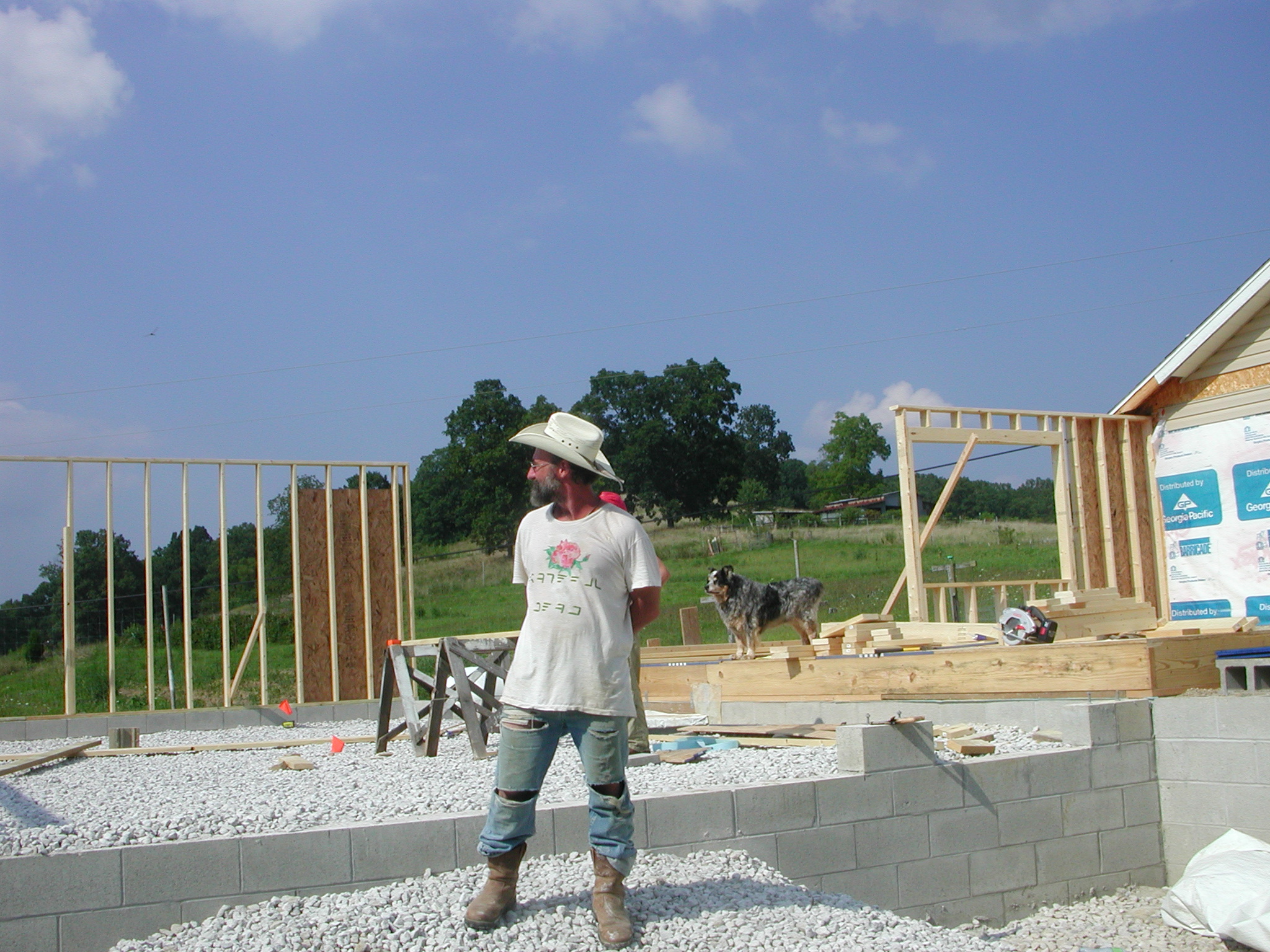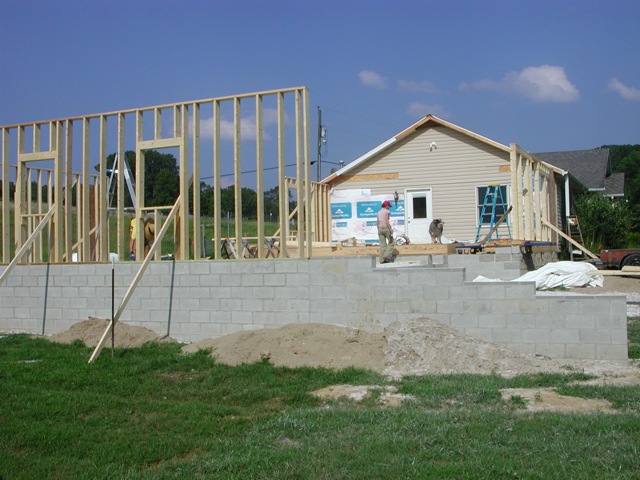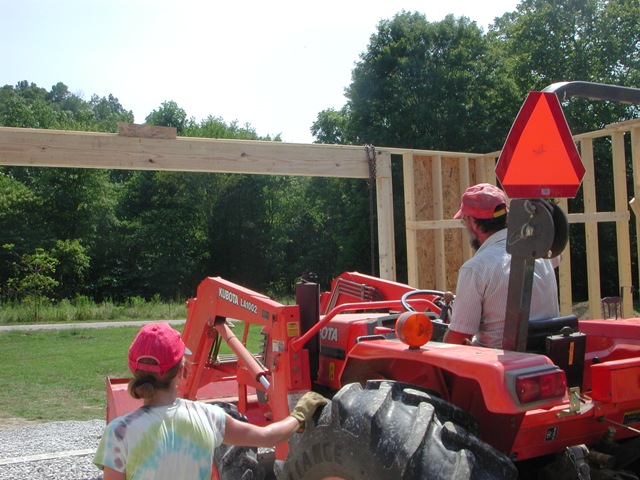 One major job was setting the garage door support beam.
Christina, Jon and Kubota made it possible.
(3-2x12's glued and sandwiched with 1/2 inch OSB board)
We continued to work at a slow pace in the 95+ temps
and were able to have the walls ready for trusses Friday evening as shown below.
Temps on Wednesday went over 100 so drove to Sellersburg to see Carla and Michael's new baby.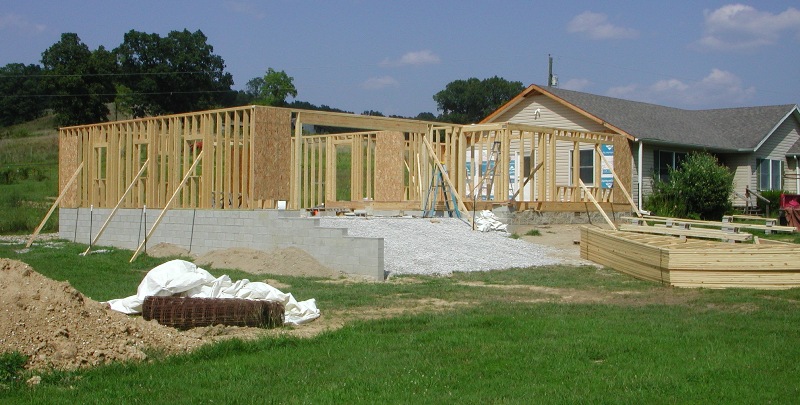 These 2 pictures were taken Friday (August 6) evening.
Waiting for the crew.....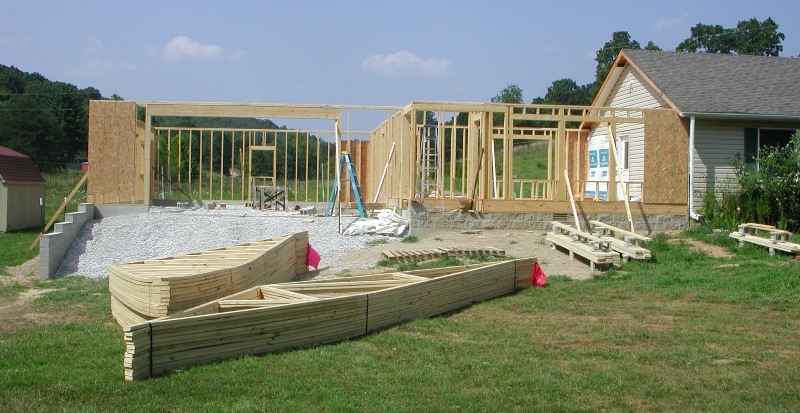 The 9 Amish carpenters arrived about 7:30 Saturday morning after a one hour drive.
They volunteer to do small jobs like ours on Saturday
and the amount charged for the work is donated to their school.
It would have been such a great time-lapse video.
The organization and cooperation of 9 men who do not work together during the week was something to see.
One of the air powered staplers to put on the black paper failed
and slowed them down so they did not finish until about 2:30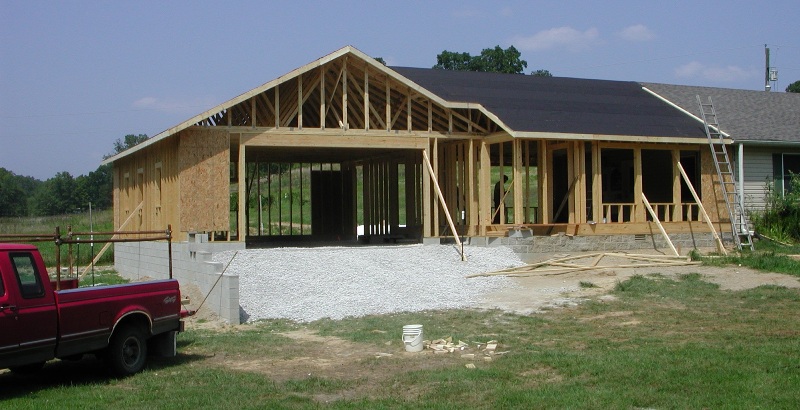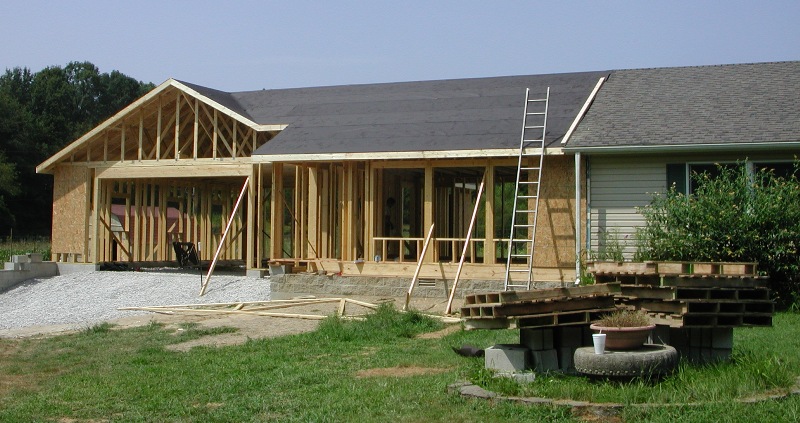 It is difficult to understand how much work those 9 men did in about 7 hours unless you were there to watch.
We are so pleased.
Next phase from August 8 through August 27


Home