December 26, 2000
Received my first digital camera for Christmas and below are the pictures of the dogs on a walk in the snow the next day.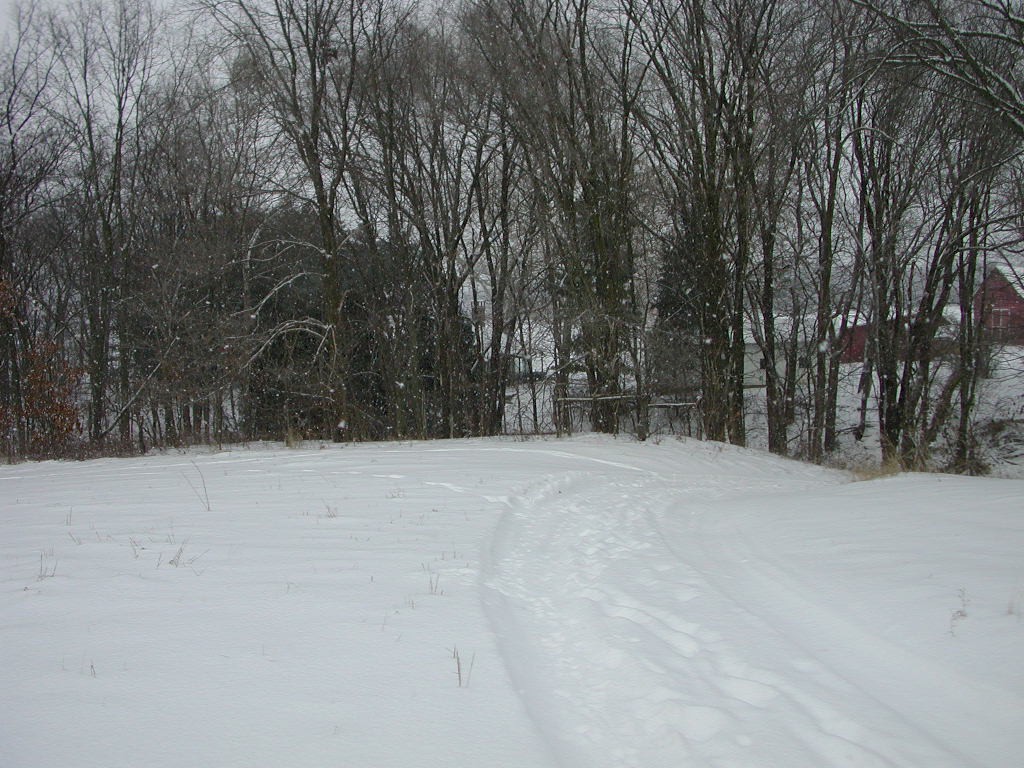 Scene Behind The House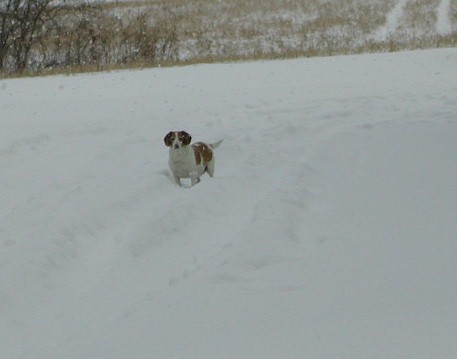 Are we going hunting or what???? Lets go!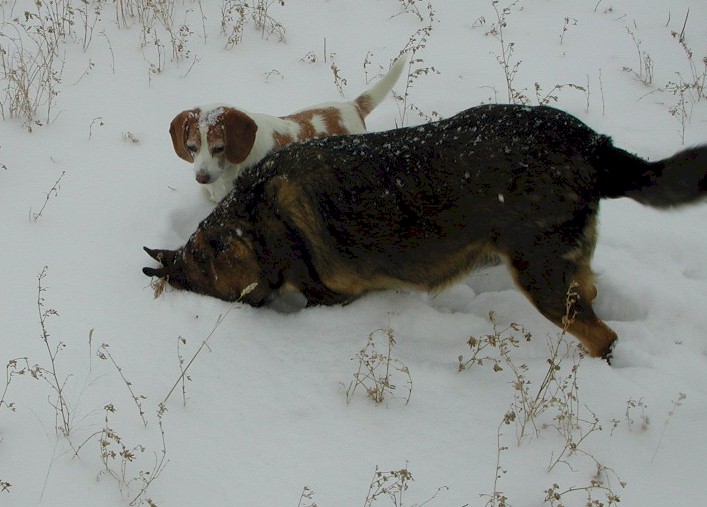 I hear something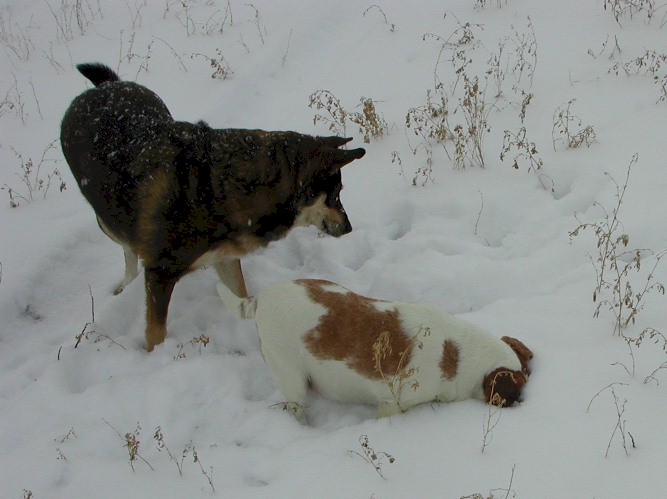 Let me look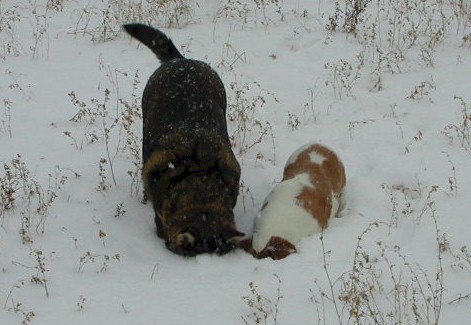 Maybe together we can catch it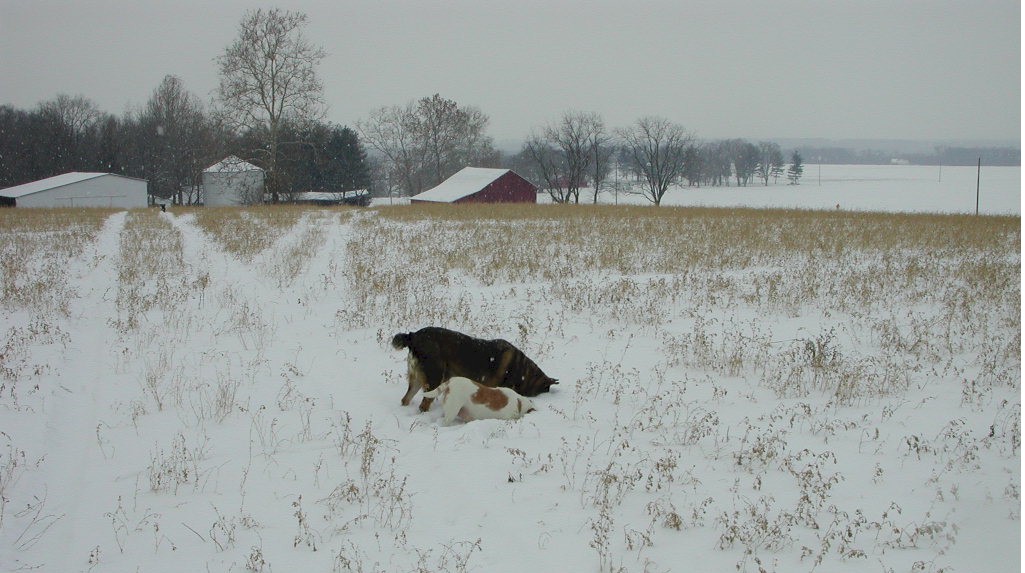 Do you see it????