July 1 Counterweight Support beam
July 2 Beam in place, openings between crawl spaces, duct extended. Ready for the joists.
July 3 Rained until 4. Did this from 4:30 until dark.
July 4 July 4b Sub-floor and two walls. Ran out of steam on a very steamy afternoon. Did some inside work during rain. Forgot camera until late in afternoon. Joan took a few shots while in possession of it. Look on Fourth group for those. Will take a few minutes to load. Joan and Jackie fixed a great meal for us. Dan brought a screw machine that put a screw in sub-floor every 2 seconds which meant we were able to put up two walls. Josh provided physical and mental assistance. (Thought GPS unit and laser could have been a help). Also forgot to get a picture of Driver Dave and Erroll. They stopped to say Hi and were recruited to help with first wall. Could not have done it without them... Great day for the project.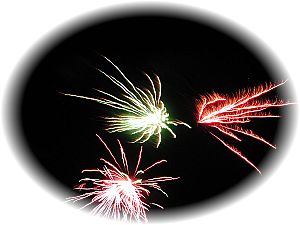 July5_a July5_b Final outside wall
July 6 Did not do any photo work. Lots of planning on joining roof line, extending hallway from old into new part and other stuff.
July 7a July7b Set all but two short interior walls, cut entrance to crawl space and did about half top plate. Over 90, heat index 105+... Slowed us down a bit.
July 8 No pictures. It was Sunday.
Extreme heat.
Storms.
Trip to Clinton.
Still managed to remove small wall inside so could layout last wall in new part.
July 9 No pictures. Finished top plates. Judy nailed joining plates to ceiling joists while I worked on tearing down old overhang and fly rafter.
July 10a July 10b (Before) Very hot. Removed remaining gable siding and frame. Removed fly rafter and associated framing. Now down to the part that joins new roof. Also did the same to the wall and aligned the new wall with the old wall inside. Cleaned up all the trash associated with the tear out. Quit at 2:30 and went to Lafayette for material shopping.
July 11 Major work was setting the ceiling joists and having the backfilling and leveling the dirt.
July 12a July 12b Ridge board by 10 a.m. and finished the rafters about 7:30
July 13a July 13b Finished nailing and bracing rafters and ridge. Over half of decking in place. Should finish Sat.
July 14a July 14b Big help for the day. Thanks Bob. Finished decking, put us fascia boards and fly rafter, put down black roof paper. Ready to hit it hard inside for a few days.
July 16 Chris is here destructing drywall. Put before and after pictures on one page.
July 17a July17b Should have taken picture of truck before we took to landfill. Chris loaded it down.
July 18 Chris worked in kitchen getting ready for new cabinets and many other items that need done. I did a lot of framing not worthy of picture. Chris and Judy took cats to the vet in afternoon.
July 19 and 20 Worked on walls and taking down last part of closet in old part and started putting down floor. Did so much that was not huge project but was necessary. Chris and I also made return trip to Vet to pick up the cats.
July 29 5 a.m. update
Did a lot of inside work that does not show up well on photos. Spent lot of time in attic of old house doing some wiring changes plus the final tearing out of old drywall in bedroom and hallway that was necessary for the joining of new drywall. Did get exterior door and both windows in place. Wiring in addition should be done this evening and insulation by Monday. Hope to be ready to turn over to drywall contractor by Tues morning.
Judy continues to do nailing on the floor and is approaching completion.
Heading to the attic now while cool. Maybe will add some photos this evening.
------------
The above update from early Sunday sounded so good but went downhill after arriving at the house. Big event was the discovery that the cold air return had separated at a joint in the large 16" pipe at the elbow above grill in hall. Appeared that had been like that for years and had been sucking air and dirt from the attic. Had to reconnect (fun) and then put new insulation around it. Finished at 12:30. 7 hours in an attic is not the way to spend Sunday morning. Spent the rest of the day working on whatever needed done in attempt to finish wiring.
Monday July 30
Still had list with 22 items needing done before drywall. Long hot day finishing off many of them.
Tuesday July 31
Started at 6 am. Finished wiring, ran drain vent through wall so roofers could roof around boot, did all ceiling insulation (except where they have to frame skylight in morning), went home at three to eat, shower and sleep til 5:00. Went back at 6 and did the wall insulation and finished about 10.
Spencer Scott dba S&J Building and Repair
installed the skylight and put on the roof Monday and Tuesday. Skylight leaked and roof was crooked. He had no business being in business.
Never came back and corrected like he promised. Sorry I ever had him on the property......