Grandma loved her sunflowers.
John planted some this year in their great garden and when we were there to see Andy on June 12 they were thriving.
Yesterday (June 23) he sent a picture of one of them.
It was two years this week that we lost her and my first thought was that Mom would have thought it was a great picture so I decided to put in on the site for her.
Great photo John.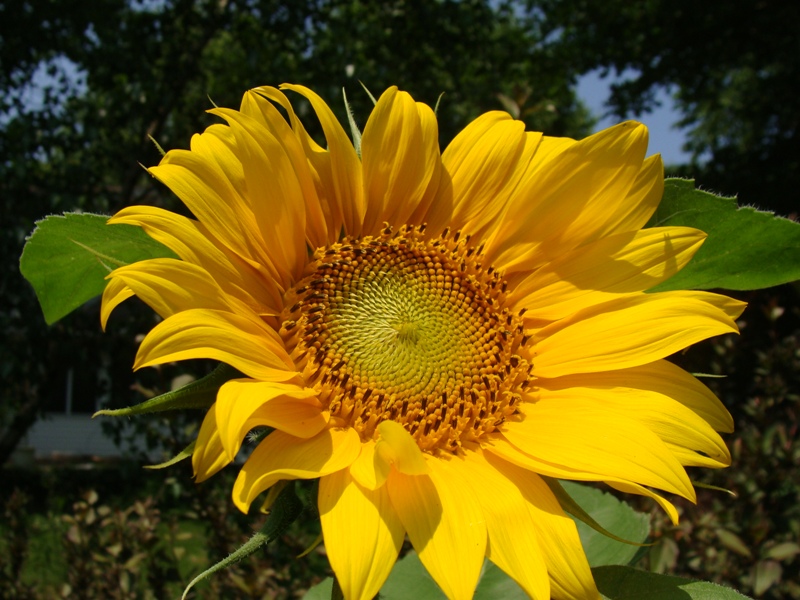 Another one.
Eric sent Mom a flower when she was in the hospital the first time in April 2008.
It survived for two years so a few weeks ago I put it in a larger container.
Monday morning (June 21) I noticed the bloom. What timing.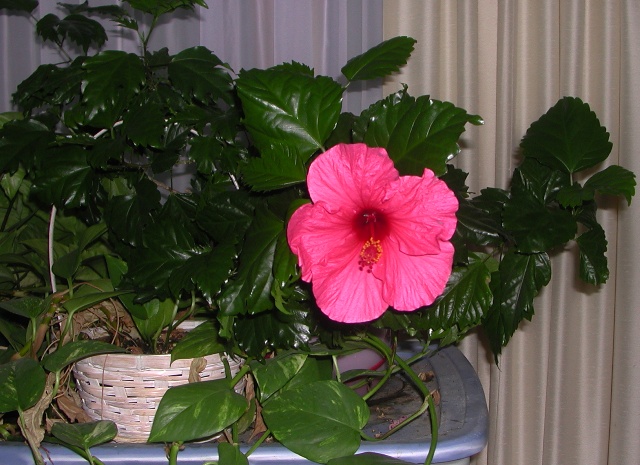 Cannot remember the name.
The other flowers Mom always enjoyed were Hollyhocks.
Vicki has a crop this year and I will get a picture of some here later.
I am adding the hollyhock picture of mine. I found the plant doing quite well along the fence.
Strange to be this late in October so thought would add it here.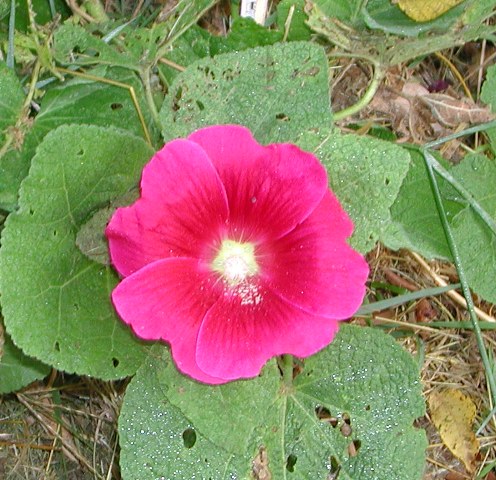 October 12, 2010